Duo Gama carries you into a world where music becomes an amazing spectacle, where each pièce of music is a unique and surprising performance.
They are the missing link between Jean Sebastien Bach and Johnny Cash.
From traditional to classical and country music, their personal compositions are unexpected, nothing seems to escape them.
A virtuoso program, orchestrated by a vast amount of humour and derision. Music as you never have seen or heard before !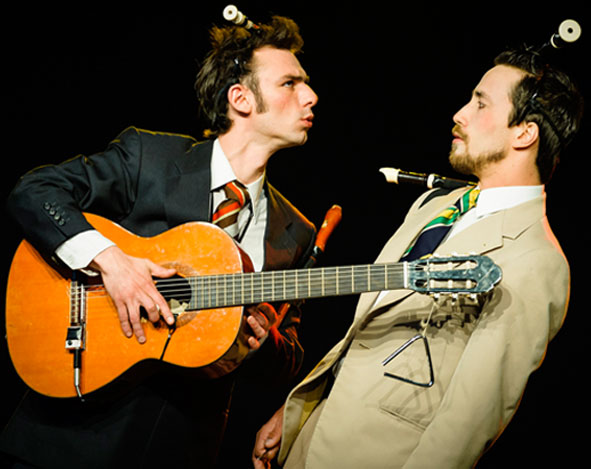 "Make that I hear a little harmony
The music alleviates, enchants and unties Rock my pain, I beg you
I am tired of the words, I am tired to hear what can lie;
I prefer the sounds instead of understanding
I have to only feel."